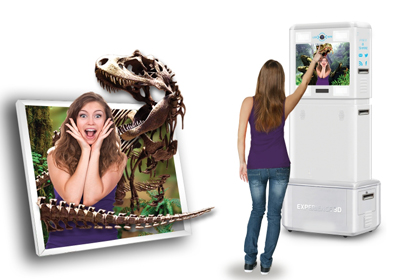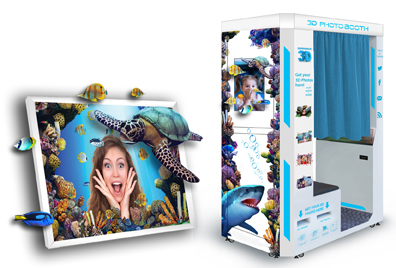 3D PHOTO BOOTH "VENDING" & EVENTS PROTABLE WITH PHOTO FRAME 4" x 6" 4R
The 3D photo boot is an attraction and a marketing tool which will generate that impact with your customers.
Create your own backgrounds and templates: Use 2D images to create your own eye-popping 3D content for printing and sharing in amazing 3D.
SOCIAL NETWORK FEATURE:Capitalize on social media to extend your brand by sharing an exciting 3DPostcard with your brand messaging via SMS, E-mail, Twitter, Facebook and or Bluetooth.
3D Photo Booth creates and prints 3D photos instantly, glasses free. No need for special glasses or 3D viewers/displays. We have designed and engineered a dual purpose of 2D and 3D photo booth models. It allows customer's photos taken on a custom 3D background or superimposed into a scene from a licensed 3D property, movie, or brand. By applying licensed characters and or scenes from 3D/4D movie theatres, customers can choose their own personalized 3D photo, extending their 3D/4D experience into 3D print.
*Coin Operated *Rental *Protable photobooth
APPLICATIONS:
*Stadiums *Family Fun Centers
*Aquariums *Water Parks
*Zoos *Raceways
*Museums *Amusements Parks